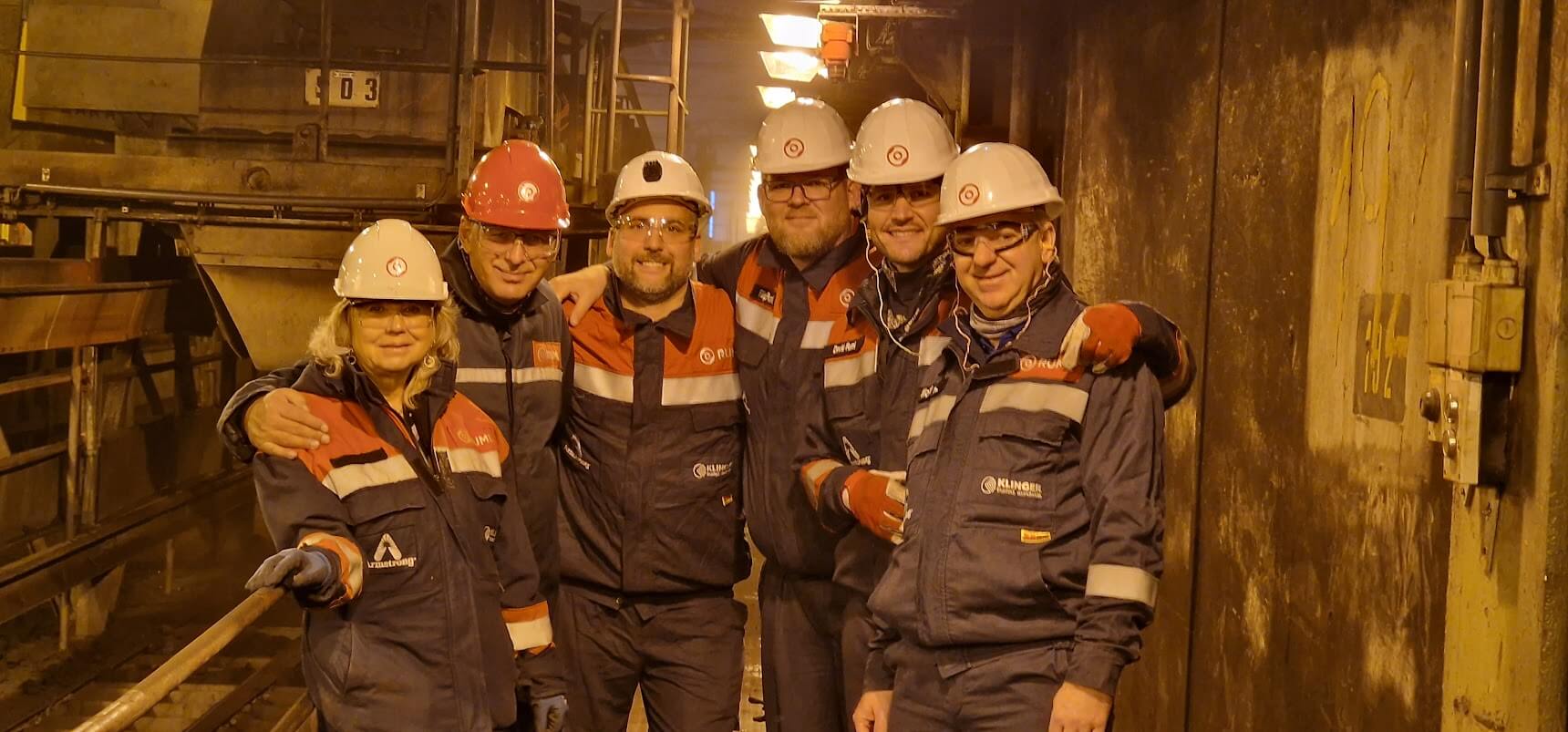 RUML GROUP s.r.o.
Supply of materials and parts for industrial media distribution. Design, implementation, monitoring and maintenance services.
We are a group of family run companies.
The establishment of the first family-owned company RUML in 1992 started a gradual process of building a broader portfolio of companies focused on supplies for industry in the Czechia and Slovakia. The distribution of the portfolio and the synergy of individual companies allows us to be an economically stable and trustworthy business partner for our customers.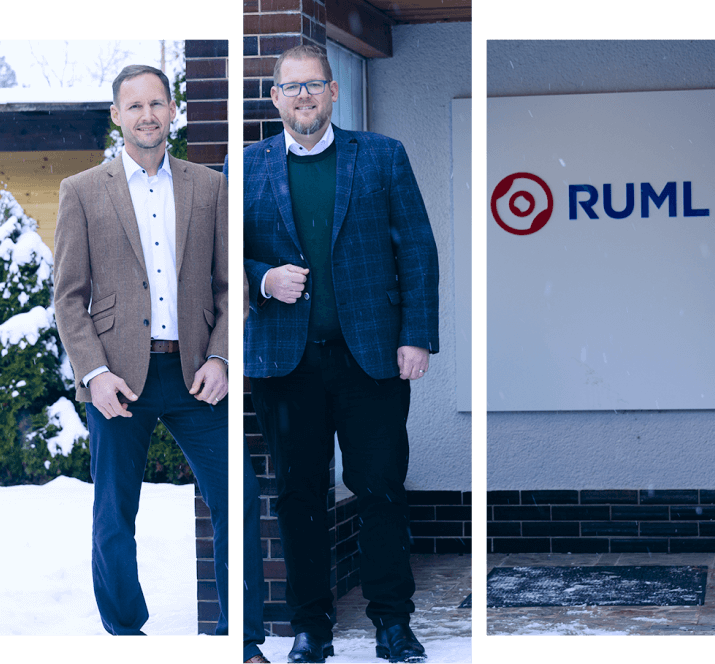 Financial results of the RUML Group companies
Our goal is a stable and sustainable growth, based on long-term business relationships.
Full time employees in RG
RG turnover development in EUR
History
The foundation of the group is the company RUML s.r.o., founded in 1992. However, only after the establishment of the company RUML Tešnění can we speak of the beginning of the group. In the following years, the further development of the group was quite dynamic.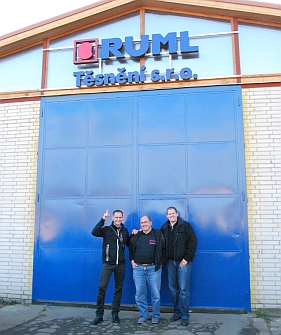 2011
Establishment of the company RUML Těsnění s.r.o.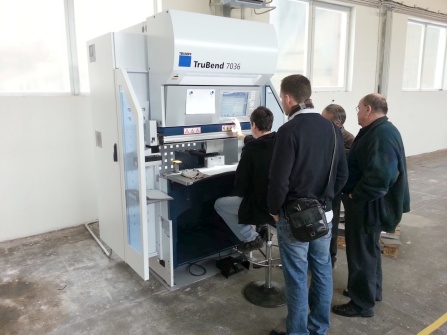 2012
Establishment of the company RUML Industry s.r.o.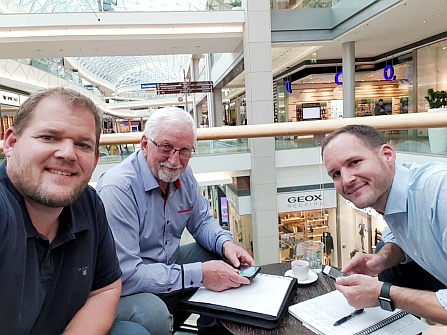 2018
Establishment of the company RUML Emes s.r.o.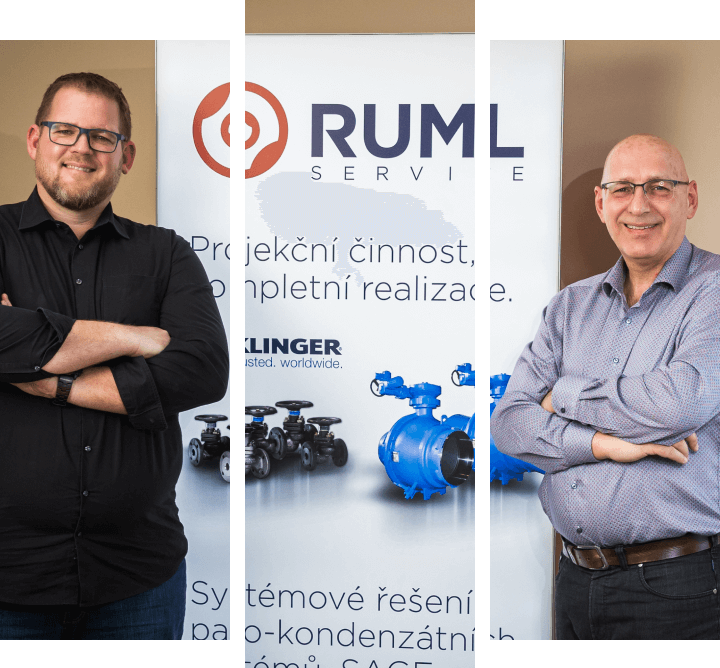 2019
Establishment of the company RUML Service s.r.o.
Company Management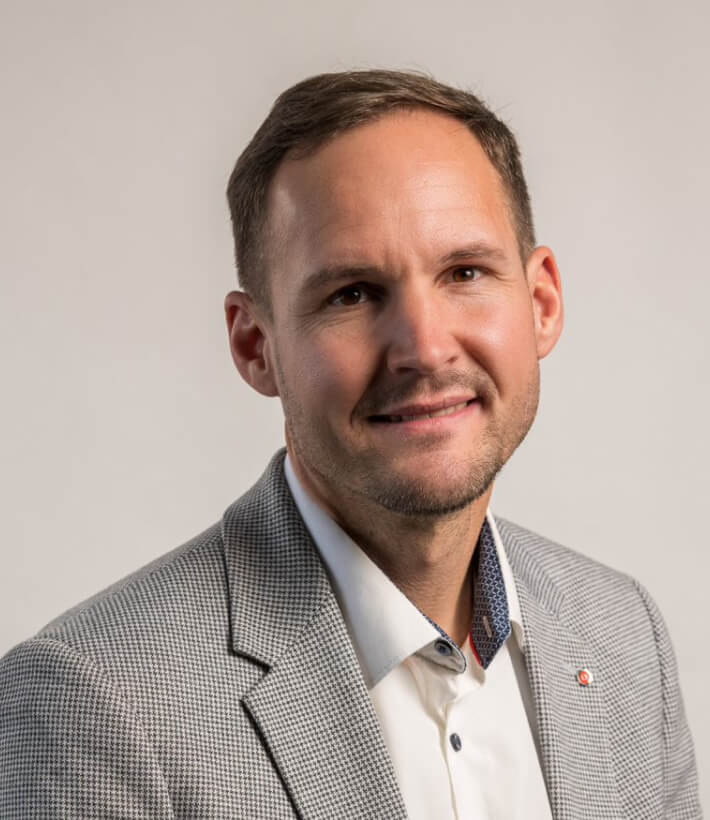 David joined Ruml s.r.o. in 1998 with the aim of focusing mainly on the sale of fiber reinforced and PTFE sealing sheets. Thus, education in a new field began. A significant support and source of knowledge at that time was brought by the Czech technical University ČVUT professor, doc. Ing. Jiří Lukavský.
Since 2015, David has been actively involved in the management of RUML Industry, which deals with complete sheet metal processing using CNC technologies. Since 2018, he is supporting the development of RUML Emes, a company that represents the main partner companies KLINGER, Armstrong International, W.L.Gore in Slovakia.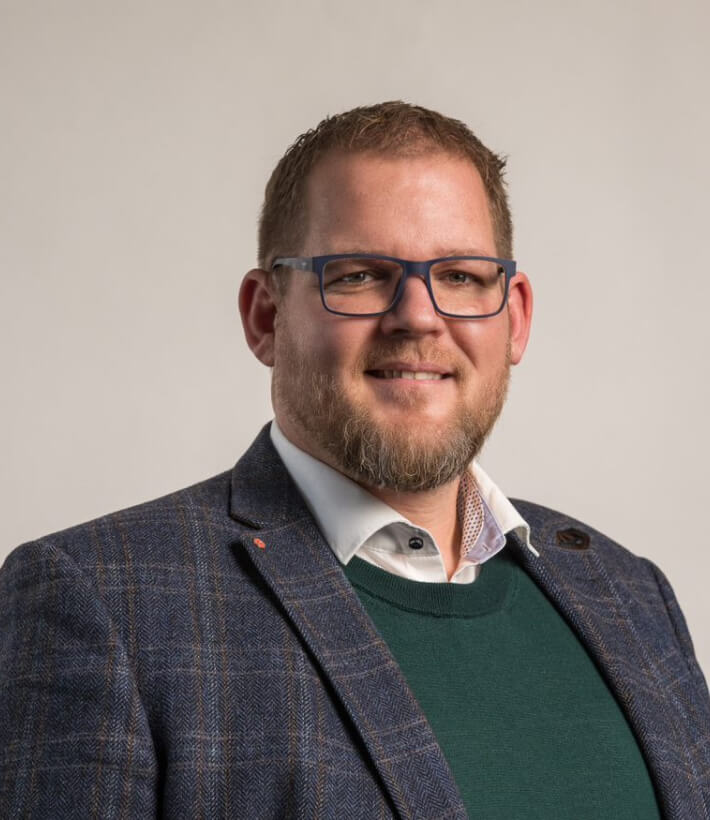 Filip is the majority owner of all RUML companies together with his brother David. Currently, he is primarily responsible for the strategy, finance and business development of all RUML companies. At present, he is mostly devoted to the development of the companies RUML and RUML Service. Before joining RUML in 2008, he worked as a project manager in the marketing department at Komerční banka.
Do you want to work with us?
We offer the opportunity to work in the dynamically developing RUML GROUP group of companies.
Zobrazit pozice